From COVID-19 to Climate Disasters: Why Food Resilience Matters More Than Ever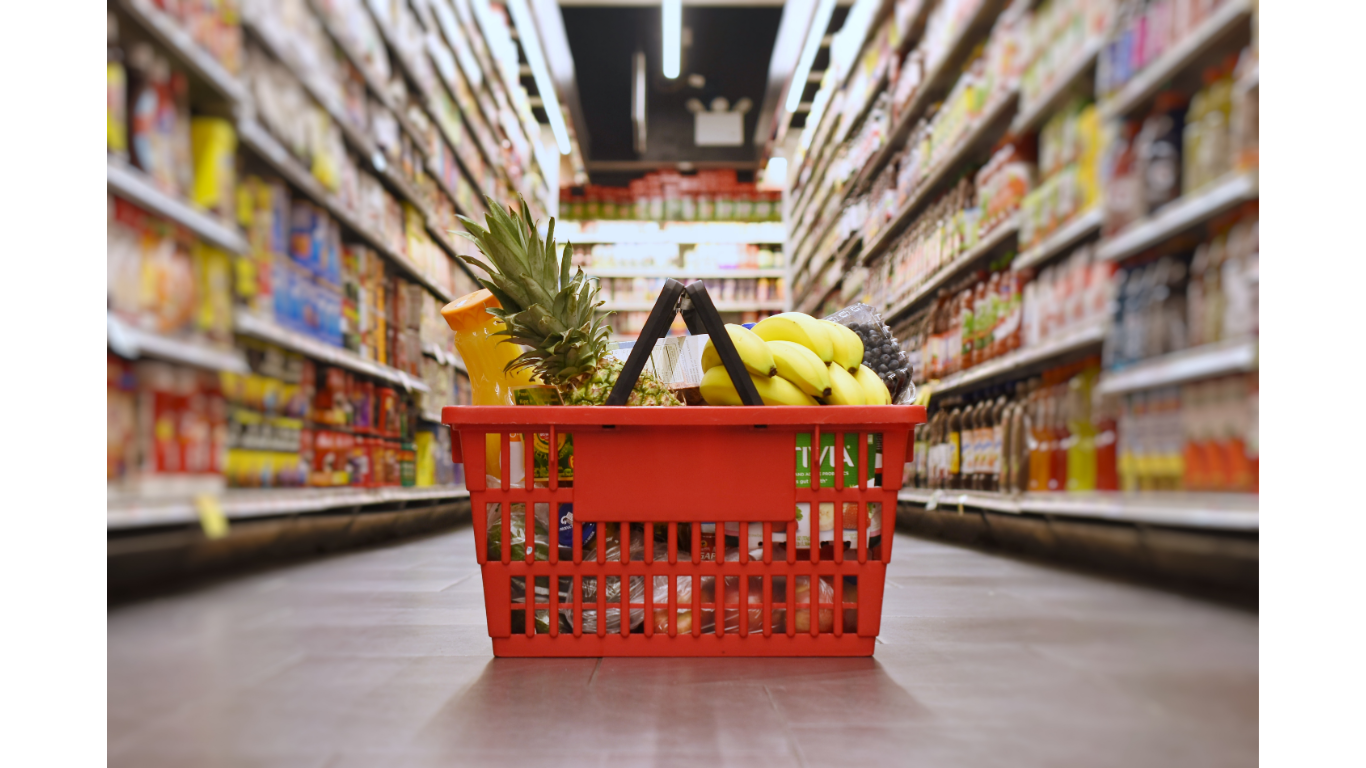 Communities across the nation are finding creative ways to build more resilient food system, able to withstand disruptions and disasters and respond to community health needs. These communities are addressing issues like high rates of food insecurity, pollution, chronic diet-related illness, and disparities in access to healthy, affordable food. 
The COVID-19 pandemic raised awareness about the fragility of supply chains and the role of cities in addressing food insecurity. The experience challenged assumptions about the best ways to provide nutrition and help address inequities in health and economic well-being.
Based on this experience, the Bloomberg Center for Government Excellence (GovEx) and the Center for a Livable Future (CLF) have been working with city leaders to make food systems more resilient— strong enough to withstand and recover from crises. City Halls are in a prime position to be effective in serving its residents' food needs, by leveraging a range of city services from education to transportation and more.

In collaboration with leaders from five U.S. cities (Austin, Texas; Baltimore, Maryland; Denver, Colorado; Moorhead, Minnesota; and Orlando, Florida), GovEx and CLF produced a Food System Resilience Planning Guide, and a three-page summary document, to help cities evaluate and strengthen their food systems. 
Why it matters
Building more resilient food systems promotes public health and ensures a more equitable and just food systems in the face of increasing natural and human-made disasters.
A lead author of the guide notes, "because people need to eat three times a day and there will always be some kind of weather event, work to ensure food system resilience is a highly relevant, and never-ending project."
Access to quality, nutritious food is fundamental to human existence and is a strong driver of economic growth and job creation.
Key challenges
Food systems face acute and chronic threats caused by social, natural, and political crises. The COVID-19 pandemic, the Russian invasion of Ukraine, extreme weather events, and an avian flu outbreak are recent crises that disrupted the food system in the United States. 
Long-distance supply chains weaken food systems. Food is often grown in one part of the world, processed in another, and then transported to yet another location for sale. While this approach has efficiencies, it can become a major problem when disruptions occur. For example, if there is a major storm that damages transportation infrastructure, it can become difficult or impossible to move food from one location to another.
The cascading consequences from disruptions in food systems disproportionally harm low income, and communities of color, exacerbating inequities. 
Key opportunities
Local governments around the United States are taking action to prepare for and prevent the consequences of disruptions on their food systems. The GovEx planning guide provides knowledge and capacity building so that communities can better prepare for, respond to, and recover from disruptions.
The planning guide contains 12 interactive tools that communities can use to adapt to the unique needs of their food system. The results promote food systems in which all people, at all times, including during disruptions, have access to sufficient, safe and nutritious food that meets their dietary needs and food preferences for an active and healthy life. Approaches include: 
Increasing market diversity
Cities using the guide build on a core strengths of a resilient food system: diversity – in the scale of farm sizes and of crops produced; of markets and revenue streams for farmers and options for consumers; of consumers and producers demographics; and of pathways for disposal, recycling, and redirection of excess food. Resilient systems also have built-in redundancies so that if one component fails, there are others to take its place, allowing the system to continue to function, improve and even thrive. (https://www.njfooddemocracy.org/)  NJ ROADMAP FOR FOOD SYSTEM RESILIENCE

Taking a regional approach
Some communities are also working to reduce the distance food must travel before it is consumed. Growing and processing food locally, and then distributing it within the community reduces reliance on long supply chains and ensures that communities have more secure, affordable sources of food in the event of disruptions. In addition, local food systems provide other benefits, such as supporting local farmers and reducing greenhouse gas emissions associated with transportation.
CLF has worked with community leaders in Vermont to build a regional food system based on a full-diet market basket of eight foods that are or can be produced or processed in the Northeast states in significant quantities. These are milk, bread, ground beef, potatoes, apples, cabbage, canned peaches, and frozen broccoli. (https://clf.jhsph.edu/projects/enhancing-food-security-northeast-regional-food-systems)
Responding to community needs, maintaining cultural relevance
Detroit, MI is deploying several food security/resilience innovations that largely came about as a result of COVID. These include: 
Food pantries offer drive-up/walkup programs that are more user-friendly, equitable and hygienic than traditional congregant settings. 

Farmers are selling more of their produce directly to consumers.

A food waste recovery project uses an Uber-like app program to connect volunteer drivers with food waste donors and recipients. The initiative moves smaller quantities of food that would otherwise be trashed from businesses to those in need, delivering more than 6 million meals in the last two years to more than 80 community organizations.
Located in the Great Smoky Mountains in the Qualla Boundary and home to the Eastern Band of Cherokee Indians, Jackson County, North Carolina offers rich Native American history and culture. Community leaders are working to strengthen Cherokee food history and keep it alive and relevant in the market.
Food resilience and equity advocates in Moorhead, Minnesota are exploring a "food as medicine" approach – working with health care professionals to prescribe nutritious foods to address and prevent chronic illnesses. Staff are also working with immigrant and refugee farmers to grow foods like African eggplants and Nepalese squash – healthy favorites for the community's growing South Asia and African populations.
For more information of the Food System Resilience Planning Guide, check out Episode 80 of GovEx's Data Points podcast, featuring project leads Meg Burke from GovEx and Elsie Moore, a PhD candidate at the Johns Hopkins Bloomberg School of Public Health.